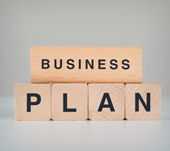 We need to attain a rhythm of good housekeeping for 2022 …. Why?
Covid taught us numerous challenges and how to overcome it daily. Some of us excelled during Covid and some of us struggled and during these uncertain times we all learned at least one thing: Life is about living one day at a time… because we don't know what tomorrow may bring.
Enough small talk – let's get into 2022……. here is a proposed personal 10-point plan:
Winston Churchill once said if there is a will, he wants to be in it… and so does the tax man. Make an appointment with yourself and check:

Is it up to date? More than 70% of estates reported are in shambles with Wills not signed correctly, inheritances not specified in detail and last, but not least, not tax effective.
Make sure the executor is appointed and the fee is negotiated and fixed.
Create a file where all the necessary documents are filed like insurance policies, wish letters, details of investments and bank accounts (remember that little travel account you kept abroad).
If you do have any investments, bank accounts, property, etc. abroad, do the Will in English – translating a Will can be a costly exercise for your estate.
Do the exercise on the estimated estate duty (your goodbye to SARS). Is there enough cash to pay this?
Maybe make a list of all your emotional assets not listed in your Will and to who you want to inherit this. This can assist your executor a lot rather than to say it must be equally shared.

Short Term insurance – when did you last check your policy? Are you not paying too much? What are the alternatives? Did you lower your vehicles' insured amounts for 2022?
Everybody is talking about the Plan B – what if the country goes belly up? Offshore investments? Are all your investments locked up in one country? Maybe it is time to take a serious look on your portfolio. The buzz word is a 40/60 approach on offshore versus local investments. Yes, and those little bank accounts overseas…. The rainy-day money or the travel fund. Are they earning interest? Or are you totally depending on the exchange rate to keep up with inflation abroad? Maybe it is time to consolidate and discuss this with your broker.
When last did you consider the options on your medical aid or compared your benefits on your medical aid with those of other funds? Having noted your medical fund, when last did you go for a full medical check-up? The people who are currently older than you will not increase – put that in your pipe!
Can you and when will you retire? When is enough truly enough? Some people need less, and some people need more to retire. Will you be able to sustain your current standard of living? Time to speak to a specialist and do the calculations.
We all pay too much tax, we all blame SARS for paying too much, but is the income tax you are currently paying the fair amount and making use of all the exemptions, deductions, rebates that are legally available? Time to speak to your tax consultant for an update on what can be done and what not.
When last did you check all those little debit orders on your bank account? Are they all needed or just nice to haves? Paying down and paying of debt must be done but have you considered maybe to consolidate your debt payments at lower interest rates or paying a few rand more per month and shorten the payment terms? Look at contingent liabilities like your security costs, alarms, wi-fi, cable tv, etc. If it is still a must have, challenge the cost, and get new quotations.
Take a serious look at your transport – how old are the vehicles in your yard? At current low interest rates compare the current cost against buying a new vehicle and make use of deals offered by manufacturers. With the current price of fuel, have you considered a hybrid? Do the calculations on fuel saving against the price of the vehicle. It makes sense to reconsider.
Einstein said that intellectual growth should commence at birth and cease at death: What new skills are you planning for 2022?
Think green? What can you do to go green, upcycle, re-cycle, how do you take part to living lighter and take care of the environment?
Let's talk business for 2022: Is it growing? What happened to your bottom-line? Maybe consider sitting back, make a list and think about your business as you did, before you started:
Strategy – 90% of businesses experienced changes and challenges when Covid hit us in 2020. What changed in your business? What was the impact? Is it short term or long term? Is your current strategy heading for growth or only survival? Consider taking a fresh look from the outside in, get advice and formalize a new strategy for the new normal. Einstein said that a perfection of means, and confusion of aims, seems to be our main problem.
Structure follows strategy – is your structure the best way forward? Given the changes in the last few years in terms of tax – is your structure still the most efficient structure for tax purposes?
Make sure the basics are in place: Your business is tax compliant; payroll is done properly and within the tax laws, you get the best tax advice, employee benefits are well recorded and tax efficient. Murphy said that a penalty is a tax for doing something wrong but tax is a penalty for doing something right!
Is your human resource compliance up to date with the most current labour laws, POPIA implemented, all the contracts of employment up to date, personnel policies in place? (Remember the Covid policy!) Re-look your remuneration policies – are you paying for performance or just paying salaries? The trend is that basic salary should not be more than 60% of cost to company with 40% based on performance.
Costing – do you know your margins? Proper costing drives margins and margins drives bottom line. Can you do what you do cheaper, more efficient, better quality? What more can you offer for less? Re-engineering your logistics, offices and admin, IT hardware and software – is that old accounting system still doing the job? Have you considered going cloud? A simple method on how effective your business is:

If your income/turnover is R100, start with the R100 as income. If you are buying and selling, then we start from your gross profit as the R100.
Your admin and staff cost (including a reasonable salary for the owner/directors) cannot be more than R80. So, in the case your staff expenses are R60, then it means that you only have R20 left for admin cost. The total must always be R80 or less.
Then your profit will be R20. R10 must be re-invested and R10 is dividends (the owner's money).
If this simple model is not your scenario, whether your business is a creche or a R1bn business, you will likely be in trouble!

What is your market doing? What are your competitors doing? Did market patterns change in the last two years? Maybe take a serious look at market demand and do a one-on-one with customers and clients – what do they want?
Start managing your balance sheet: Most businesses tend to only focus on the income statement, but the balance sheet is telling you more about the future:

What is on the liabilities side of your balance sheet: Can you refinance? Can you negotiate better, longer term conditions? Is your solvency, liquidity, own capital versus third party debt all sound? Is your balance sheet lean and mean?
It was Raymond Ackerman's believe that every balance sheet should have a property. Have you considered adding a property into your business rather than renting? It is certainly now a buyer's market with lower interest rates.
Check those contingent liabilities every business has like the photostat machines' monthly payment, short term insurance policies, security, alarms, etc. Easy to just take the bank statement and look at all the debit orders going off in the beginning of each month – renegotiate, stop them, leave them.

Trained personnel always perform better, a businessman once said to me that he is tired of training staff and then they leave for better opportunities. But think about it, to not train staff and they stay? Look at your skill set in your business. How can we do better with better trained staff?
Take a serious look at follow-up. During Covid some businesses were left in chaos when the leader suddenly passed away. This had serious financial effects and some businesses had to shut down. What will happen to your business in a scenario like this?
Re-invent, re-engineer, re-consider, question everything to prevent the insanity of doing the same thing over and over again and expecting different results. Learn from yesterday, live for today and hope for tomorrow. Stop making 50/50 decisions because if you make a 50% decision the chances are 90% that you will get it wrong! Bottomline, don't do the 50/50 ones, go for 80% plus!
May 2022 be a year that we will look back on with content, as we march into the new year with a brave heart.
Kind regards,
Dawie Theron
If you want to make FHBC part of your 2022, please do not hesitate to contact us by sending an email to dawie@fhbc.co.za