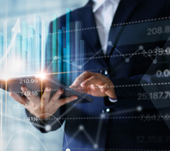 As we are starting off on a new year in our diaries, we can also rethink the way we do things. With most financial year ends coming up – maybe it is time we should consider the accounting software we are using. As technology keeps on taking big leaps forward, we ought to consider what it has to offer.
While there are several products on the market – each with their own differences – all online accounting software broadly does the same four things. It:
records your business transactions automatically
does accounting calculations for you
delivers actionable financial information and insights in near real time
provides tools for jobs like quoting, invoicing, and managing payments.
Online accounting software captures transaction data from all your business interactions and converts it into actionable information in real time – both for managing the business and doing your taxes.
In this article we will be focussing on Xero, one of the biggest cloud accounting software companies out there and internationally breaking ground in efficiency and accurate real time information. It gives you the tools to take care of your numbers, saving you time on mundane tasks and allowing you to focus on growing your business.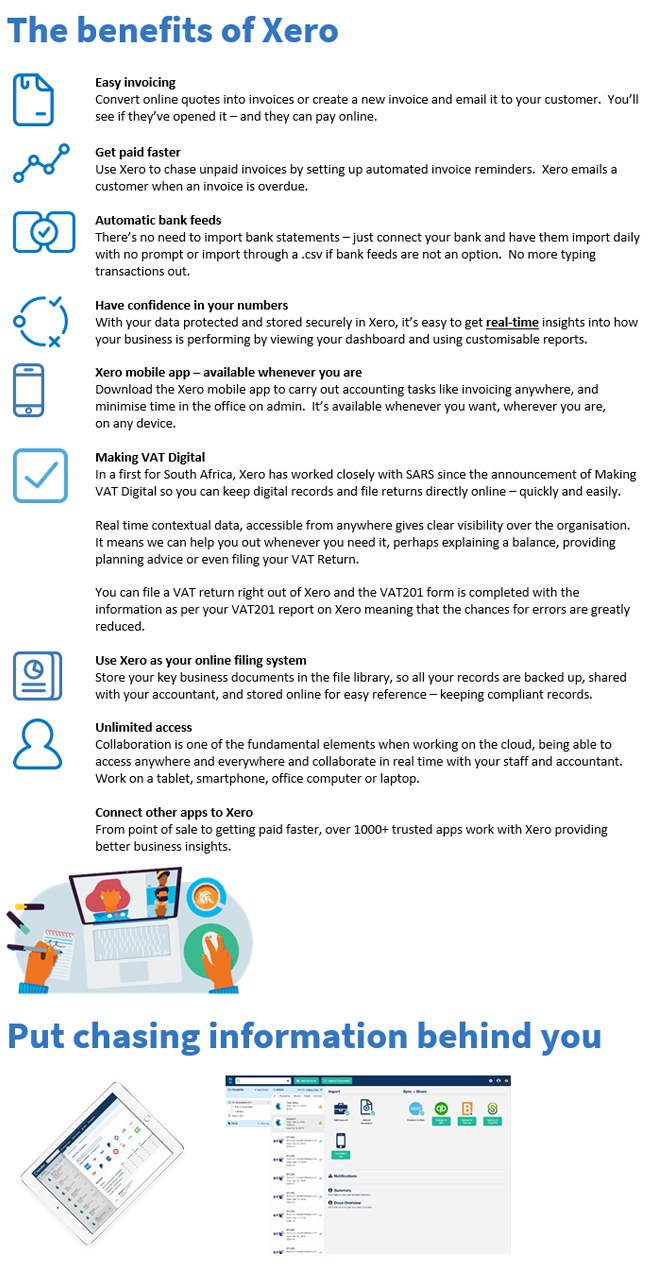 A nifty add-on of Xero we really appreciate is Hubdoc:
Hubdoc is a new Xero product that helps to streamline the bookkeeping process. It automatically fetches your online bills and statements and organises them into one secure hub. This means no more downloading, printing, or mailing bills and statements to your accountant month after month!
Using machine learning, Hubdoc will scan your financial documents, extract the important data and deliver it directly to Xero. All those little nasty till slips – simply take a photo/Scan and Hubdoc will capture the invoice straight to Xero.
With tools like Hubdoc, you – and us as your accountant – can spend less time on your finances, freeing up more time to do the stuff that adds real value to your business.
As you can see, Xero has many features to make running your business easier, from automating time-consuming tasks and improving communication to getting you paid faster and giving you greater financial visibility.
Making the move is easy, too. Get in touch with Dawfré Theron at xero@fhbc.co.za to find out how to get started. You can also make an appointment if you would like to find out more about Xero or other Cloud software.
Let's start the new financial year on a high note and focus on doing business – not mundane manual tasks!