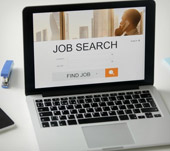 Wanneer moet 'n Persoon WVF betaal?  
Wanneer 'n persoon as Werknemer geag word:

Wanneer 'n Persoon vir 24 uur of meer per maand vir die Werkgewer werk.
Wie betaal nie WVF nie?

Werknemers van die staat.
Buitelanders wat 'n dienskontrak het waarvoor 'n Werkspermit nie 'n vereiste is nie.
Hoe werk die betaling?
Die Werknemer betaal 1% van sy/haar salaris, en die Werkgewer betaal 1% van die Werknemer se salaris.
Die maksimum inkomste waarop 'n WVF bydrae bereken word is R14 872 per maand. Enige Werknemer wat meer as die maksimum inkomste verdien dra 'n maksimum bedrag van R 148.72 per maand by aan WVF.
Die totaal van 2% word aan SARS oorbetaal.
WVF kan moontlik geeïs word in die geval van:
Onwillekeurige werkloosheid (Afdanking; herstrukturering; kontrakbeeïndiging; aftrede as gevolg van 'n Maatskappy se aftree-ouderdom).
Langtermyn of permanente ongeskiktheid weens siekte.
Onbetaalde of gedeeltelik onbetaalde kraamverlof.
Aannemingsvoordele.
Afsterwingsvoordele.
Van die vereistes vir onwillekeurige werkloosheid is die volgende:
Die indiensnemingskontrak is beëindig van die Werkgewer se kant af (m.a.w. nie wanneer 'n Werknemer bedank het nie);
die persoon sukkel om ander werk te kry, en is dus nie gewillig werkloos nie;
sodra die persoon 'n ander inkomste het, betaal WVF nie meer uit nie.
Indien 'n persoon se situasie aangaande werkloosheid verander, word die persoon verplig om die WVF kantoor in kennis te stel.
Indien daar enige navrae is, kontak gerus vir Carike Hanekom by carike@fhbc.co.za