Op 18 Julie, Madibadag, was die weer ongelukkig nie na wense om met die beplande buitelug spanbou voort te gaan nie.  Die spanbou was dus na Woensdag 19 Julie uitgestel en die weer van die dag was heerlik.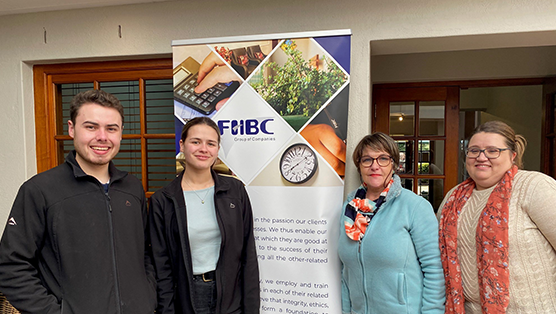 Kollegas was in 12 spanne verdeel.  Elke span het 'n kaart en 'n leidraad ontvang om te bepaal waar hulle eerste bestemming is.  "It was a long walk to freedom".  In totaal was 6 persele besoek.  Foto's moes by die persele geneem word, van die instansies was finansieel ondersteun, 'n aktiwiteit of twee moes voltooi word en by sommige persele was bestanddele ook ingesamel.  Ons is dankbaar vir die bereidwilligheid van die mense van ons dorp om in hierdie spanbou deel te neem.  Baie dankie aan: 
55 Croissants
te Bainstraat 36,
Die Museum
te Kerkstraat 60,
Die Skitter
te Malanstraat 2,
Andrew Murray Sentrum vir Spiritualiteit
te Jan van Riebeeckstraat 15B,
Die Biblioteek
te Malherbestraat 8 en
Breytenbach Sentrum
te Burgerstraat 14.  Dankie ook aan
Sunfield Home
wat die lasagne, broodjie en slaai vir ons berei het.  Dit was net die regte maaltyd om met die nodige energie die spanbou te kon aandurf.  Alhoewel die spanbou nie 'n resies was nie, maak ons wel melding van die spanlede wat die kantoor eerste bereik het:  Tiaan Britz, Marlie Theunissen, Reinet Naudé en Leandri Visser.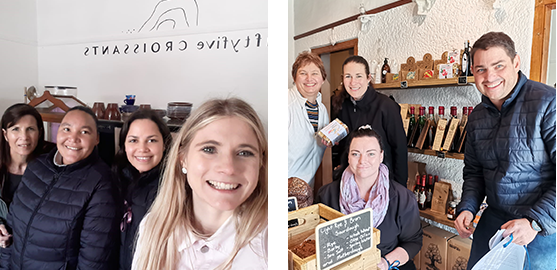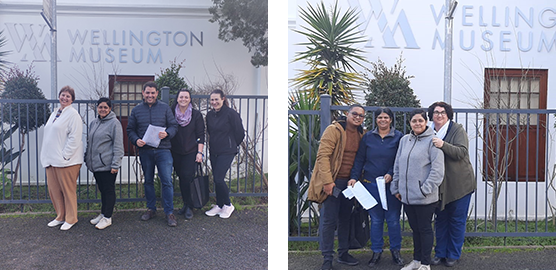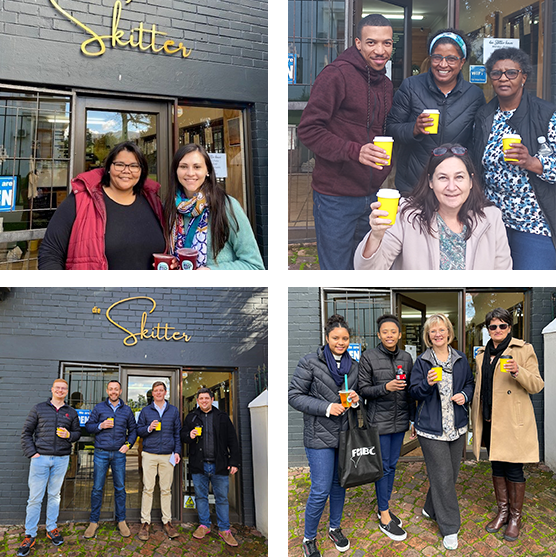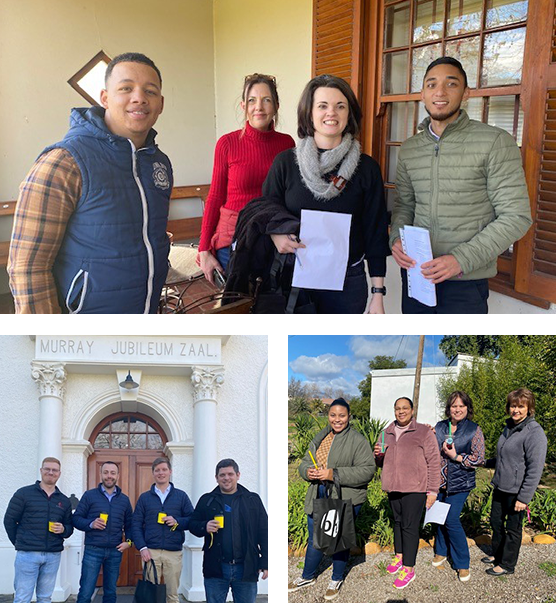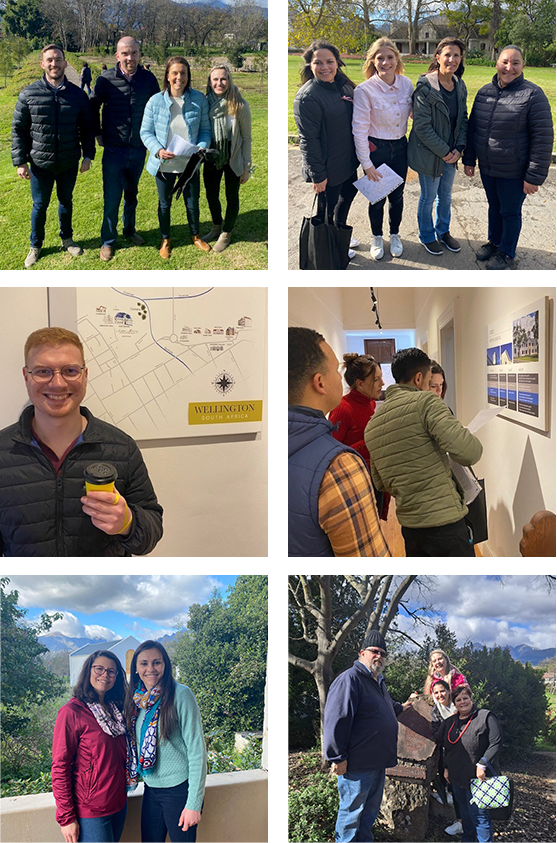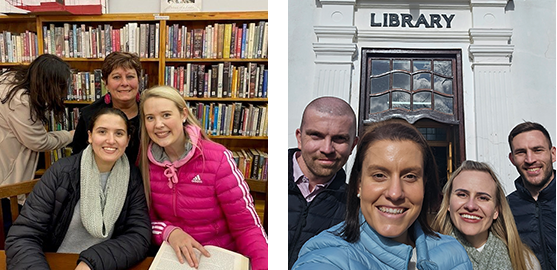 Ons moedig die mense van ons dorp aan om die persele van ons spanbou te besoek.  Ons vertrou dat julle ook vriendelik ontvang en gehelp sal word en vir julself sal beleef met watter wonderlike persone, stories en besienswaardighede ons dorp gevul is.
Die bestanddele wat ingesamel was het soppakkies opgemaak wat Donderdag 20 Julie aan Ma's vir Wellington oorhandig was om aan behoeftige gesinne te skenk.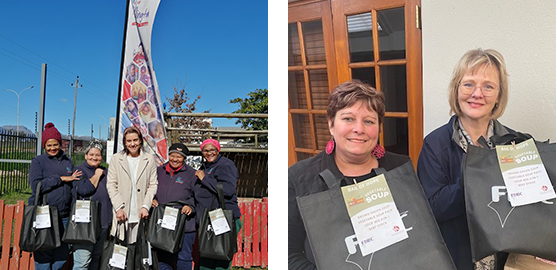 Vrydag 28 Julie het ons van Reghardt Barnard, Rekeningkundige Bestuurder, afskeid geneem.  Ons beste wense vergesel vir Reghardt vir die toekoms.