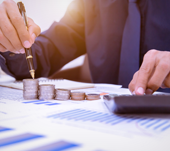 The Compensation Fund issued a Notice in the Government Gazette of 14 July 2022, informing employers of COIDA Compliance, and its intention to conduct employer COIDA Audits and employer site visits. 
Notice is given to all employers that, in terms of the Compensation for Occupational Injuries and Diseases Act, 1993 (Act No 130 of 1993) (COIDA), the following compliance requirements must be met: 
Section 80 of the COID Act requires all employers, who are operating a business with one or more employees, including employers of domestic workers, to register with the Compensation Commissioner and to provide all particulars in connection thereof;
Section 81 of the Act requires employers to keep records of earnings and particulars of employees, and to produce such upon request;
Section 82 of the Act requires all employers to furnish the Commissioner with an accurate Return of Earnings on an annual basis;
Section 83 of the Act indicates that the Director General shall assess an employer according to a tariff on the basis of a percentage of annual earnings.
The Unemployment Insurance Act, 2001 (the UI Act) also requires all employers who employ people for more than 24 hours per month to register with the UIF and contribute towards the fund.
Non-compliance with the COID Act and the UI Act constitute an offense in terms of these Acts and could lead to fines, imprisonment, or both.
All employers are therefore urged to ensure that they are fully compliant with the aforementioned legislation and are able to provide sufficient confirmation of compliance as and when required to do so.
FHBC offers a variety of services to assist businesses with registrations with the Compensation Fund and Unemployment Insurance Fund.  We also assist with Returns of Earnings (ROE) submissions, applications for Letters of Good Standing (LOGS), submission of UIF Declarations, as well as any other issues or queries relating to the Compensation Fund and Unemployment Insurance Fund.
Should you need assistance to ensure compliance with the COID Act and the UI Act, please feel free to contact us:  Adv Lorraine Oosthuysen at lorraine@fhbc.co.za or Monique Smit at monique@fhbc.co.za