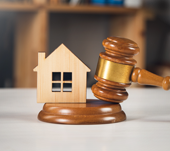 The Estate Agency Affairs Act (Act 112 of 1976) was repealed by the Property Practitioners Act (Act 22 of 2019) ("the PPA") which commenced on the 1st of February 2022.  This Act now aims to regulate the affairs of all Property Practitioners in South Africa, and defines Property Practitioner in section 1 of the Act, which is a very wide definition, and includes amongst others, any person or entity who directly or indirectly sells (sales and auction) or leases property, including time share and fractional ownership sales.  Included in the definition of Property Practitioners now is:
Estate Agents
Management Agents
Rental Agents
Property Business Brokers
Bond brokers, mortgage originators and providers of bridging finance
Property Developers
Property Valuers
Managers of Property Practitioner Businesses
A list of qualifying individuals or entities is not provided in section 1 of the PPA, and the PPA should be read together with the Regulations to determine the extent of those who qualify as Property Practitioners.  It is clear that the PPA applies to all individuals and legal entities involved in marketing, promotion, managing, sale, letting, financing and purchase of immovable property for profit or gain.
It may be that you conducted business within the property market previously without the necessity to comply with the Estate Agency Affairs Act.  Now, however, if you are involved in the property market / industry, you need to determine whether you are indeed a Property Practitioner under the new PPA, and if so, you shall be required to comply with the provisions of the PPA.
Some of the aims of the PPA are as follow:
The PPA will establish a new Property Practitioners Regulatory Authority and will replace the existing Estate Agency Affairs Board.
The PPA aims to transform the property sector and the Property Practitioners Regulatory Authority will be obliged to implement, assess, and promote various measures to ensure transformation in the property sector, allowing for the inclusion of historically disadvantaged individuals.  All Property Practitioner will be required to be able to provide a BEE certificate.
The PPA provides for a mandatory policy that requires all Property Practitioners to have a valid Fidelity Fund Certificate (or proof of exemption), a valid Tax Clearance Certificate and a BEE Certificate at the time of a transaction.
The PPA provides for additional protection of Consumer Interests.  Property Practitioners are now required to ensure that a detailed disclosure form (detailing defects to the relevant property) is signed by all the parties to a sale or lease transaction, which Mandatory Disclosure, must be attached to the said transaction agreement.  In addition, Property Practitioners are barred from entering into any kind of transaction or arrangement, which would oblige (or encourage) a consumer to use any particular service provider (attorney or conveyancer, for example) with regards to any transaction effective caused by the Property Practitioner.
In addition, the PPA provides for a multitude of issues, which would require compliance from Property Practitioners, ranging from payment of remuneration / commissions, Trust Accounts and Fidelity Fund Certificates, complaints procedures, prescribed Code of Conduct, undesirable business practices, certain exemptions in specified circumstances, to compliance notices and fines which may be issued by the Regulatory Authority.
Those individuals and entities qualifying as Property Practitioners, should ensure that they familiarise themselves with this new Act.  Should you have any questions or require assistance in accessing additional information, please contact our office at lorraine@fhbc.co.za.