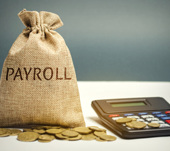 Met ingang 1 Maart 2022 het die Minister van Arbeid, Thulas Nxesi, die nuwe minimum loon vir Suid-Afrika aangekondig.
In die Gazette wat Maandag 7 Februarie 2022 gepubliseer is, het die minister aangekondig dat die nuwe minimum loon nou R23.19 vir elke gewone uur gewerk is.  Die verhoging is van krag vanaf 1 Maart 2022.
Dit verteenwoordig 'n verhoging van 6.9% van die nuwe minimum loon wat in 2021 aangekondig was.
Anders as vorige jare is daar geen uitsonderings vir verskillende arbeidsgroepe nie.  Huiswerkers en plaaswerkers moet nou ook teen dieselfde tarief vergoed word.
Die vergoeding is vir die tarief betaalbaar vir gewone ure van werk en sluit nie betaling vir toelaes (soos vervoer, toerusting, kos of akkommodasie), bonusse of fooitjies in nie.
Om seker te maak u salarisinligting is op datum en volgens wet, kontak gerus vir Louise-Ann Truter (louise@fhbc.co.za) by ons salarisafdeling vir meer inligting.