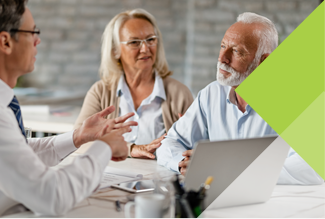 Soos ons in vorige artikels bespreek het, kan die belangrikheid van 'n Testament nie genoeg beklemtoon word nie.
Ons aanbeveling is dat Testamente jaarliks of ten minste dan elke tweede jaar hersien word.
Die hersiening van 'n Testament by aftrede is net so belangrik soos enige ander verandering in persoonlike omstandighede, soos egskeiding, huwelik of die geboorte van 'n nuwe lid tot die gesin.
Dit is ook belangrik om te weet dat u Testament nie kan bepaal wat met u aftreefondsvoordele moet gebeur nie.
Indien u by afsterwe aan 'n aftreefonds behoort, is die uitkering van sterftevoordele aan u begunstigdes 'n aparte proses wat u boedel en enige instruksies in u testament omseil.
Dit is dus van kardinale belang, en ter wille van u geliefdes wat agterbly, om te onderskei tussen bates wat deur u Testament aan u erfgename kan vererf en watter voordele buite u boedel begunstig word.
Artikel 37C van die Wet op Pensioenfondse reguleer die verspreiding en betaling van voordele wat betaalbaar word indien 'n lid van die fonds te sterwe sou kom.
Hierdie voordele staan bekend as "aftreevoordele" en maak normaalweg nie deel uit van die afgestorwe lid se boedel nie en kan gevolglik nie in terme van sy/haar Testament toegeken of uitbetaal word nie.
Artikel 37C van die Wet op Pensioenfondse plaas 'n plig op die trustees van die fonds om die voordele toe te wys en te betaal op 'n wyse wat billik is en ook met inagneming van moontlike begunstigdes wat deur die lid aangewys was.
Die Trustees van die fonds sal dus alle moontlike afhanklikes en faktore in ag neem en identifiseer ten einde 'n billike verdeling van die fonds aan voornemende begunstigdes te administreer.
Hierdie voordele sal slegs in uitsonderlike omstandighede aan u boedel uitbetaal word.
Kontak gerus vir Marius Vorster by mvorster@fhbc.co.za of Morné van Niekerk by morne@fhbc.co.za met enige navrae.
NS.  Kyk uit vir FHBC Fidusiêre Dienste op Kyknet Ontbytsake 20 Mei 2023.