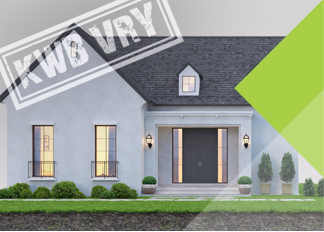 Kapitaalwinsbelasting (KWB) geld vanaf 1 Oktober 2001 en is slegs van toepassing op wins wat ná hierdie datum gemaak is.
Die waarde van enige bates op bogenoemde datum word dus beskou as die basiskoste vir KWB. In die geval van 'n primêre eiendom, is die eerste R2 miljoen van die wins vrygestel van KWB. Die insluitingskoers wat toegepas word op die wins bokant hierdie drempel is 40%.
Met ander woorde, 40% van die belasbare wins sal teen die belastingbetaler se marginale belastingkoers belas word.
Sterfte word ook gesien as 'n vervreemding van bates en daarom moet kapitaalwinsbelastingbeginsels in ag geneem word by die ontleding van boedels.
Bates wat aan langslewende gades bemaak word, is vrygestel van KWB aangesien 'n "oorrol" plaasvind.
Daar ontstaan egter baie verwarring oor presies hoe hierdie oorrol-beginsel toegepas word. Dit is die basiskoste, m.a.w. die waarde waarteen die eiendom aanvanklik voor verkry of aangekoop was, wat oorrol na die langslewende en NIE die waarde waarteen hy of sy die eiendom uit die boedel erf nie.
Voorbeeld:
Mnr en Mev Rijk, koop op 1 November 2015 'n onroerende eiendom wat hulle as primêre eiendom bewoon vir die bedrag van R1 500 000-00 (Een Miljoen Vyfhonderd Duisend Rand). Mnr Rijk sterf op 2 November 2022 en die eiendom met 'n markwaarde van R4 Miljoen (Vier Miljoen Rand) vererf aan Mev Rijk. Die oorrol-beginsel geld en vestig die basiskoste van R1 500 000-00 in Mev Rijk se naam. By Mev Rijk as langslewende se afsterwe sal die basiskoste vir KWB dus die aanvanklike aankoopprys van R1 500 000-00 (Een Miljoen Vyfhonderd Duisend Rand) wees.
As sy by haar afsterwe steeds die eiendom as primêre eiendom bewoon sal die R2 Miljoen Korting t.o.v. primêre eiendomme steeds geld en sal sy ook enige verbeteringskostes teen die huidige markwaarde kan verhaal.
Dit is dus ook raadsaam om deeglik rekord te hou van alle verbeterings tot onroerende eiendom, insluitende argiteksfooie, oordrag- en boukoste asook ander verbeteringskostes.
Indien daar enige navrae is, kontak gerus vir Marius Vorster by mvorster@fhbc.co.za of Morné van Niekerk by morne@fhbc.co.za