Gedurende Augustus het Evert Tallie, Direkteur van FHBC MAS (Pty) Ltd, en Advokaat Lorraine Oosthuysen, Direkteur van FHBC Legal Consulting (Pty) Ltd by 'n SAICA Discussion Group meeting in Durbanville as sprekers opgetree.  Evert se tema van sy aanbieding was as volg:  BBBEE developments and structures to ensure the best outcome ratings and scoring.  Lorraine se tema van haar aanbieding was as volg:  The Protection of Personal Information Act & Share Buyback Transactions.
FHBC is deur SAIT geakkrediteer om voortaan Tax Technicians op te lei.  Louise Bester, Belastingadministrateur, is ons eerste Tax Technician wat haar prakties gaan voltooi.
Op 21 Augustus is Dawie Theron, Direkteur by FHBC, deur sy seun, Dawfré Theron (Rekeningkundige en Kliëntediens Konsultant te FHBC), as Tentmaker Diensleraar by NG Gemeente Wellington bevestig.  Dit is waarskynlik die eerste keer in die NG Kerk dat 'n pa deur sy seun bevestig is.  Dawfré is ook Tentmaker predikant by NG Toringkerk in die Paarl.
Op 31 Augustus het Carlo Joseph as Rekeningkundige klerk by ons aangesluit.
Op 1 September het 'n paar personeellede die eerste sessie van Resultate deur Mense opleiding bygewoon.  Die opleiding word deur Joubert en Genote aangebied.  Die sessie was by Breytenbach Sentrum te Wellington gehou.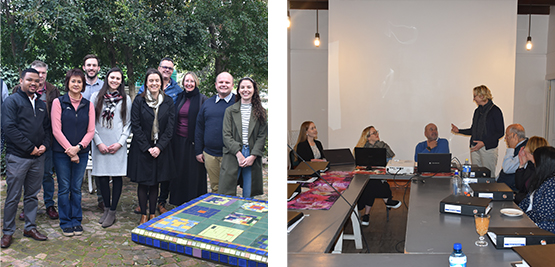 Op 1 September het ons met 'n blye hart 31 Augustus agter ons gelaat.  Laatmiddag het ons in die binnehof saam 'n verversing geniet ter viering van September.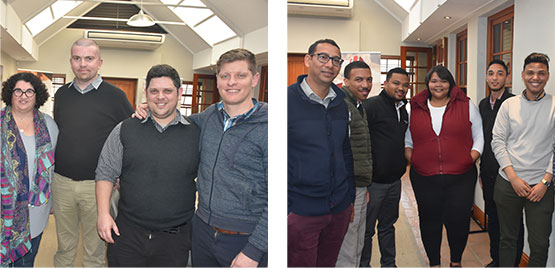 Op Vrydag 2 September was Loslitdag.  Die tema was #ICelebrateSA.  Die personeel was weereens so kreatief met wat hulle aangetrek het.  Veels geluk aan die Penthouse spanlede wat as wenners aangewys is.  Die kleredrag, boerewors, braaibroodjies, rugby, musiek, gasvryheid en drankies het ons land en sy mense baie mooi uitgebeeld.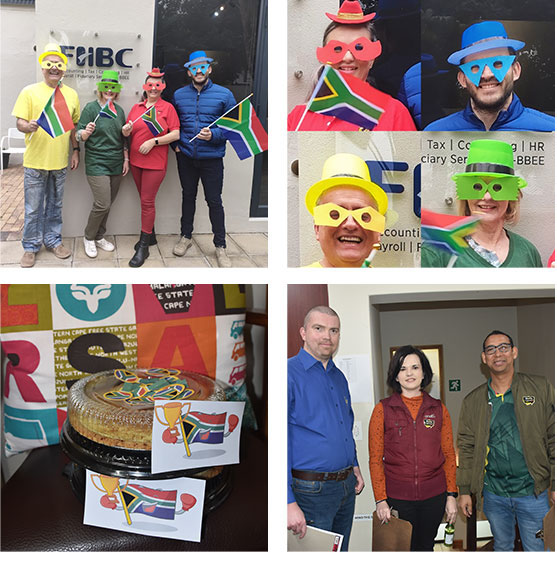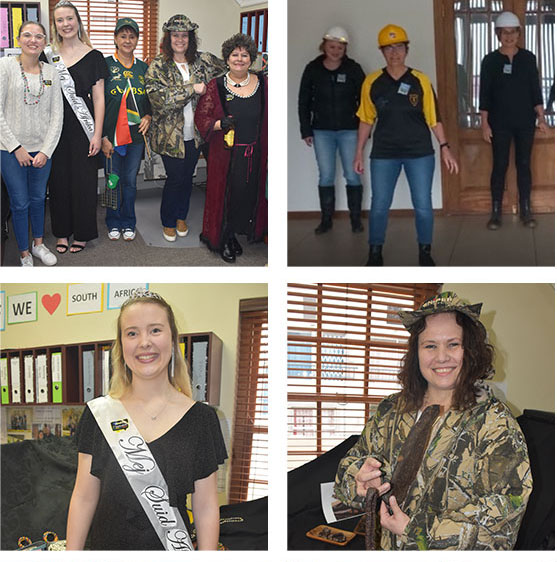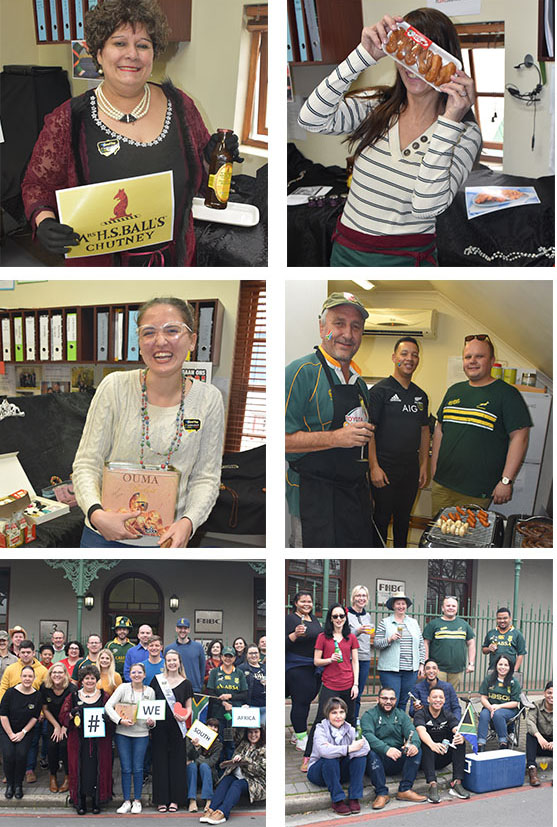 Maandag 5 September het Madri van der Merwe as Rekenmeester by die span te FHBC Paarl aangesluit.
Woensdag 7 September was Sekretaressedag.  Ons is dankbaar teenoor die dames wat ons personeel daartoe in staat stel om meer effektief te werk.  Ons glo die bederfies was geniet!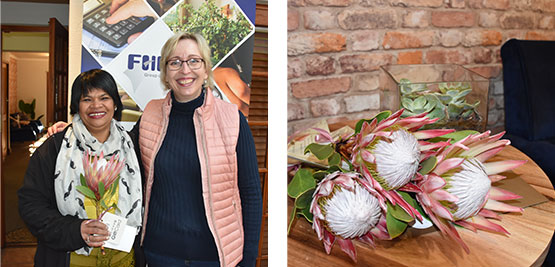 Jacobus Maree, Direkteur, en sy spanmaat het vanaf 4 tot 10 September aan die sewe-dag Cape Pioneer Trek mountain bike race deelgeneem. Die deelnemers het vanuit George vertrek en na 461km, en 'n klim van 10 270m, in Oudshoorn oor die eindstreep gery. Veels geluk aan Jacobus en sy spanmaat wat in 'n tyd van 26 uur 5 minute 'n 9de posisie in die Veterane groep behaal het en algeheel 60ste geëindig het.

12 tot 16 September was Testamenteweek. Die personeel van FHBC was die geleentheid gebied om hulle Testamente gratis te laat opstel. Dankie aan die Fidusiêre span vir die inisiatief.
Rolithea Joseph het op 19 September as Rekenmeester by ons aangesluit. Anné Prins is ook as Administratiewe klerk by FHBC MAS (Pty) Ltd welkom geheet.
26 September tot 2 Oktober is die Week vir Bejaardes. Op 30 September gaan personeellede deelneem aan die staproete deur die dorp saam met die inwoners van Silwerkruin.