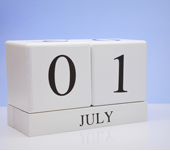 Filing season 2021 for individuals:
The following important dates must be diarized as soon as possible:
1 July to 23 November 2021

In this period all the taxpayers who file via eFile or MobiApp must ensure their returns are submitted.
IMPORTANT: According to SARS' website the taxpayers who cannot file online can go to a SARS branch office, but only on appointment.

1 July to 29 January 2022

In this period all provisional taxpayers, including Trusts, must file their returns via eFiling or the SARS MobiApp.
SARS will raise monthly administrative penalties if your return is not submitted by the very specific due date.
Auto-assessments:
SARS confirmed that a significant number of individual taxpayers will be auto-assessed again this year and this process will also start during July 2021.
SARS will send you a SMS if you are selected to be auto-assessed.
SARS base the auto-assessments on the data they receive from the following different sources:
employers,
financial institutions,
medical schemes,
retirement annuity fund administrators, and
other 3rd party data providers.
If you accept your auto-assessment, you do not have to file a tax return at all. Any refund due to you will be paid by SARS and any amount due by you will need to be paid to SARS by no later than the due date determined by SARS.
If you want to edit your return, you can file your return on efiling or the SARS MobiApp.
Ensure a smooth filing experience:
Whether you file your tax return on eFile, MobiApp, at a SARS branch office OR you are selected for an auto-assessment, now is a good time to ensure the following is done before 1 July 2021:
Step 1 – Make sure that you have received your IRP5 / IT3(a)s and other tax certificates like medical certificates, retirement annuity fund certificates and any other 3rd party data that are relevant in determining your tax obligations.
Step 2 – Reset your eFiling username and password if you have forgotten them.
Step 3 – Update your personal information such as banking details, address and contact details online on eFiling or the SARS MobiApp.
Ready or not, filing season 2021 is upon us.
If you have any enquiries, please contact Adri Britz at abritz@fhbc.co.za
Source Reference:
https://www.sars.gov.za/types-of-tax/personal-income-tax/tax-season/