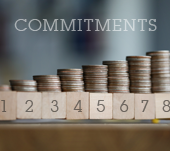 SARS has made specific commitments as to what you could expect from them in the 2020 Filing Season.  The 8 commitments made by SARS are:
Commitment 1:  To invite more than 3 million taxpayers to participate in the expanded use of their auto assessment feature and trust the majority will find it easy to use.
Commitment 2:  To provide at least 8 out of every 10 taxpayers with an assessment outcome in under 3 seconds.  This will largely be dependent on the infrastructure used by taxpayers e.g. speed of the internet connection used to connect to SARS.
Commitment 3:  Pay at least 7 out of every 10 taxpayers their refund if it's due, within 72 hours if nothing else is required to be rectified such as a data mismatch, invalid or outstanding banking details, outstanding returns, other outstanding compliance aspects, etc.
Commitment 4:  SARS will be specific when it requests any outstanding information that is holding up a taxpayer's assessment.
Commitment 5:  Conclude 7 out of every 10 audits, when an audit is required within 30 days; alternatively, SARS will improve communication with the taxpayer to manage expectations.  This will be dependent on taxpayer participation and SARS urges taxpayers to be responsive when requested to submit additional information in time.
Commitment 6:  Issue letters for late and outstanding returns and impose penalties as prescribed in law immediately after the closing dates.  SARS also draws the taxpayer's attention to Government's approach to the design of incentives and relief measures, which is premised on those who are tax compliant.
Commitment 7:  Enforce the administrative steps in terms of the Tax Administration Act including the prosecution of those who fail to respond appropriately.
Commitment 8:  Name and shame those taxpayers convicted of criminal offences.  Whilst SARS is passionate to make it easy for taxpayers to comply, SARS is equally focused on stepping up their ability to detect non-compliance on all fronts.
If you have any tax related queries, please do not hesitate to contact Petri Westraadt on pwestraadt@fhbc.co.za or Adri Britz on abritz@fhbc.co.za
Source Reference:
https://www.sars.gov.za/Media/MediaReleases/Pages/7-August-2020—Update-on-the-Filing-Season-(PIT).aspx