Die personeel het voedsel en klerasie ingesamel en op 5 Junie 2017 het ons die skool van Newton Primêr besoek om die voedselvoorraad aan hulle te oorhandig.  Die klerasie is aan SA Cares oorhandig vir verdere verspreiding in ons gemeenskap.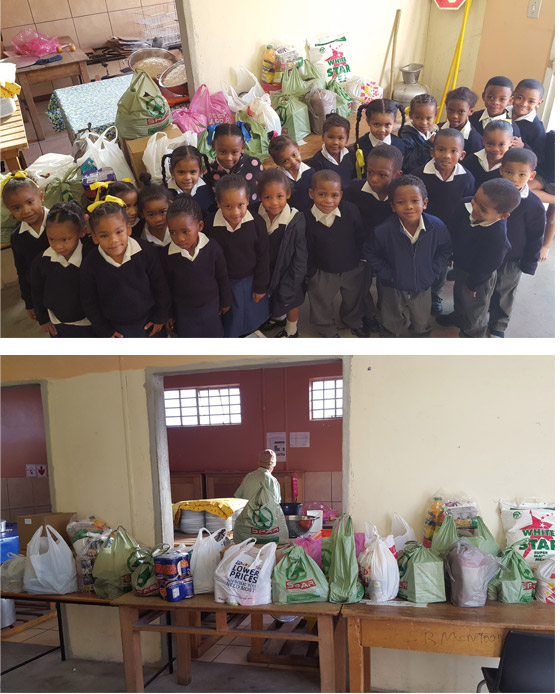 Ons Kantoor het met Probeta gereël om die sessie getiteld Review of an Audit Engagement focusing on IRBA inspection finding report op 9 Junie 2017 vir ons BGR kantore te kom aanbied.  Lynette Badenhorst was die aanbieder.  Personeel van BGR de Villiers Ing, BGR Pyper Turner en BGR Jacobs Bester Griessel was teenwoordig.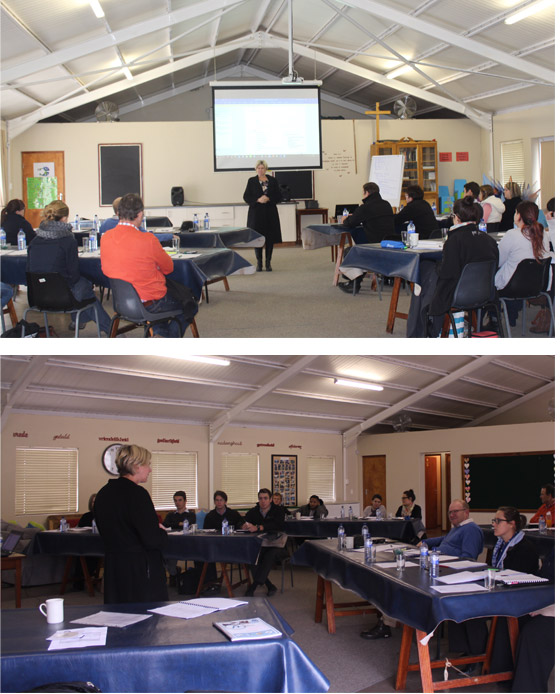 Die middag van 9 Junie, het ons die verjaarsdae van die personeel van groep 2 gevier.  Die binnehof was omtrent jolig met die geure van steak and chips, asook 'n sous, slaai en nagereg.  Dankie aan elke personeellid wat gehelp het met die reël van die vreugdevolle samesyn.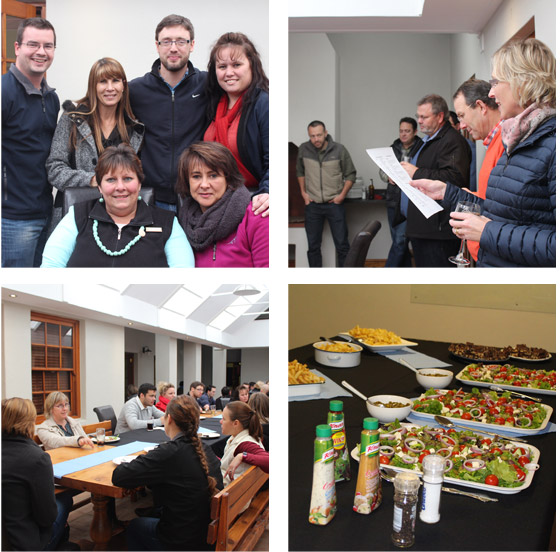 Op 15 Junie het Eugene Barnard (Rekenmeester) die Kaap vir die Vrystaat verruil.  Ons beste wense vergesel hom en sy gesin vir die toekoms.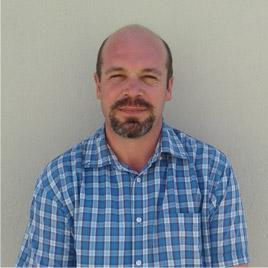 Ons is tans besig met opknappingswerk by ons kantore.  Verskoon asb. die tydelike ongerief.  Ons glo dit gaan die moeite werd wees.
Die manne neem tans deel aan die "Tag rugby" liga van Wellington.  Die reën het veroorsaak dat die liga bietjie uitgeskuif is.  Ons is baie trots op hierdie manne wat ons verteenwoordig.
12 tot 15 Julie gaan 14 manne van ons Kantoor die jagveld invaar.  Hulle gaan by Richmond 'n paar bokke plattrek.  Ons vertrou dat hulle 'n voorspoedige reis en jag sal hê.
14 Julie geniet ons personeel 'n sop-en-brood kuiertjie, so in die hartjie van die winter.
18 Julie het ons 'n 67 minute liefdadigheidsprojek as deel van Madibadag.
Venessa Williams, Junior HR Bestuurder, het bedank en gaan Wellington vir Durbanville verruil.  Venessa, ons beste wense vergesel jou vir die toekoms en die nuwe geleenthede.  Mag jy baie voorspoed ervaar.  Laaste dag van diens is Vrydag 21 Julie.