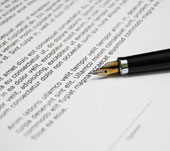 The Independent Regulatory Board for Auditors' (IRBA) decided to withdraw from the regulation of the B-BBEE verification industry on 30 September 2016.
The Department of Trade and Industry (DTI) has by way of a letter to the CEO of the IRBA dated 26 July 2016, announced that:
'As per the communique dated 04 March 2016 addressed to the Members of the IRBA, as of 30 September 2016, the IRBA will no longer be the 'Approved Regulatory Body' as per Code Series 000, Statement 005 of the Codes of Good Practice.
Any entity that seeks to apply for B-BBEE Accreditation to issue B-BBEE Verification Certificates post 30 September 2016 or wishes to participate in the B-BBEE Verification Industry must thus follow the Code Series 000, Statement 005, Section 5 of the Codes of Good Practice application process to the Accreditation Body (SANAS).'
With respect to assurance engagements that have been entered into prior to 30 September 2016, a transitional period of three (3) months (to 31 December 2016) will be allowed for the sign off of the verification certificates for these engagements.
BGR Wellington B-BBEE Verification Agency (Pty) Ltd is accredited under IRBA to verify B-BBEE scorecards.  In response to the withdrawal of IRBA and the costly process of registering with SANAS, BGR Wellington B-BBEE Verification Agency (Pty) Ltd has decided to cease the verification of BEE certificates.
We will still continue with the following BEE services:
1.    Advice on Broad -Based Black Economic Empowerment.
2.    Design and implementation of effective B-BBEE Structures.
3.    The compilation and calculation of an enterprise scorecard.
4.    The preparation of working papers for the independent B-BBEE verification.
Please contact Marius Kotzé or Molteno Cameron if you require our services regarding the B-BBEE verification whilst we are still accredited to deliver such service.  Any request must be received before the 30th of September 2016.